Fire Station #3 Come On Line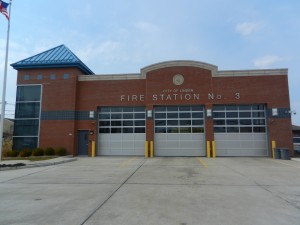 As part of the Union County Board of Chosen Freeholders' initiative to upgrade public safety facilities throughout the county, the Union County Improvement Authority financed Linden Fire Station #3.
Begun in 2009, the project was completed on time and within budget limits in April 2011.
The third Linden Fire Station to be financed through the UCIA, the two-story, 13,666-square-foot facility includes a state-of-the-art training room and living quarters for 10 fire fighters and two officers.  It also contains three vehicle bays which accommodate two fire engines and one ladder truck, as well as a basement for storage and a material lift.
The $3.689 million project was financed through the UCIA for the City of Linden.