Linden Library Expands County's Information Infrastructure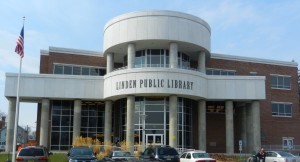 Thanks to the Union County Board of Chosen Freeholders and the Union County Improvement Authority, Linden residents are now fully 'wired into' Union County's information infrastructure through the new Linden Library.
Located at 31 East Henry Street, this state-of-the-art library offers users the most modern Information Age facilities, as well as a computer lab with space for computer classes. The $7.6 million project was financed and built through the Improvement Authority.
The new library presents an open, welcoming façade to the public with landscaping that includes flowering plants and the City's namesake Linden trees. The facility is equipped with wireless capability for easy Internet access, as well as a computer with space for computer classes.
Since its opening, the 25,000-square-foot Linden Library has welcomed thousands of guests each year and has become an important part of the City's cultural and educational life.