Construction Of New Union County Family Courthouse Moving Ahead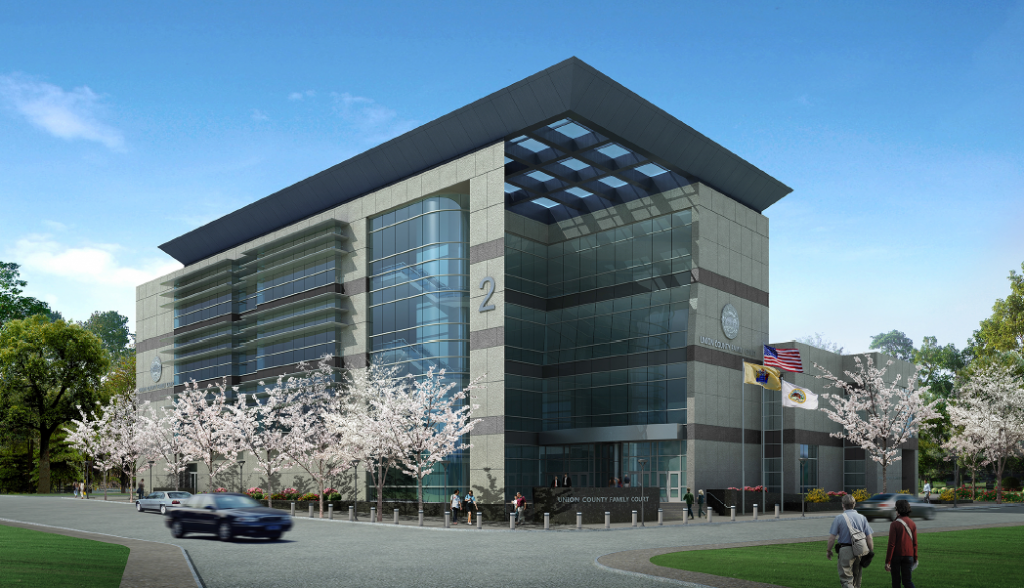 Construction continues moving forward on the new Union County Family Courthouse in Elizabeth following its ground-breaking ceremony in October 2013.
"The UCIA is proud to play an important role in the construction of our newest courthouse in Union County, and we greatly appreciate the support given to this project by the Board of Chosen Freeholders," says Chairman, Tony Scutari. "It will be a state-of-the-art facility that will meet the needs of Union County families and our Courts for many, many years to come," adds Mr. Scutari.
The four-story building at 10 Cherry Street in Elizabeth will contain approximately 80,000 square feet of space with enhanced security and public access as key design points. It is also designed to receive United States Green Building Code LEED (Leadership in Environmental Engineering & Design) Certification for full environmental compliance.
Despite the bad winter weather, the project is expected to be completed in 2015 and, by that time, it will have created some 60 construction jobs.
At the official groundbreaking ceremonies last October, Union Vicinage Assignment Judge Karen Cassidy said: "We are pleased that we will have a courthouse that can accommodate the latest in technology and security to serve judges, staff, lawyers and litigants. We look forward to working cooperatively with the county agencies as the project moves forward. On behalf of the Judiciary, I thank all who have made this critical improvement possible."
The new courthouse will also feature:
6 state-of-the-art courtrooms and support staff offices.

Court Care for children

Cafeteria

Surface parking and separate and secure parking for judges

Sheriff's Department security control facilities, as well as Prisoner Intake, Holding and Attorney/Client conference spaces

Hearing and Mediation rooms

Courtroom and administrative waiting areas

Phase 1 Project Photos – Demolition and Site Grating

Phase 2 Project Photos – Construction